Grasby Embroiderers Exhibition
1st July -29th August
ALL DAY
1st July 2021 – 29th August 2021
We are pleased to welcome Grasby Embroiderers to the Old Rectory, a Lincolnshire based group of textile artists and embroiderers united by their love of stitch and colour.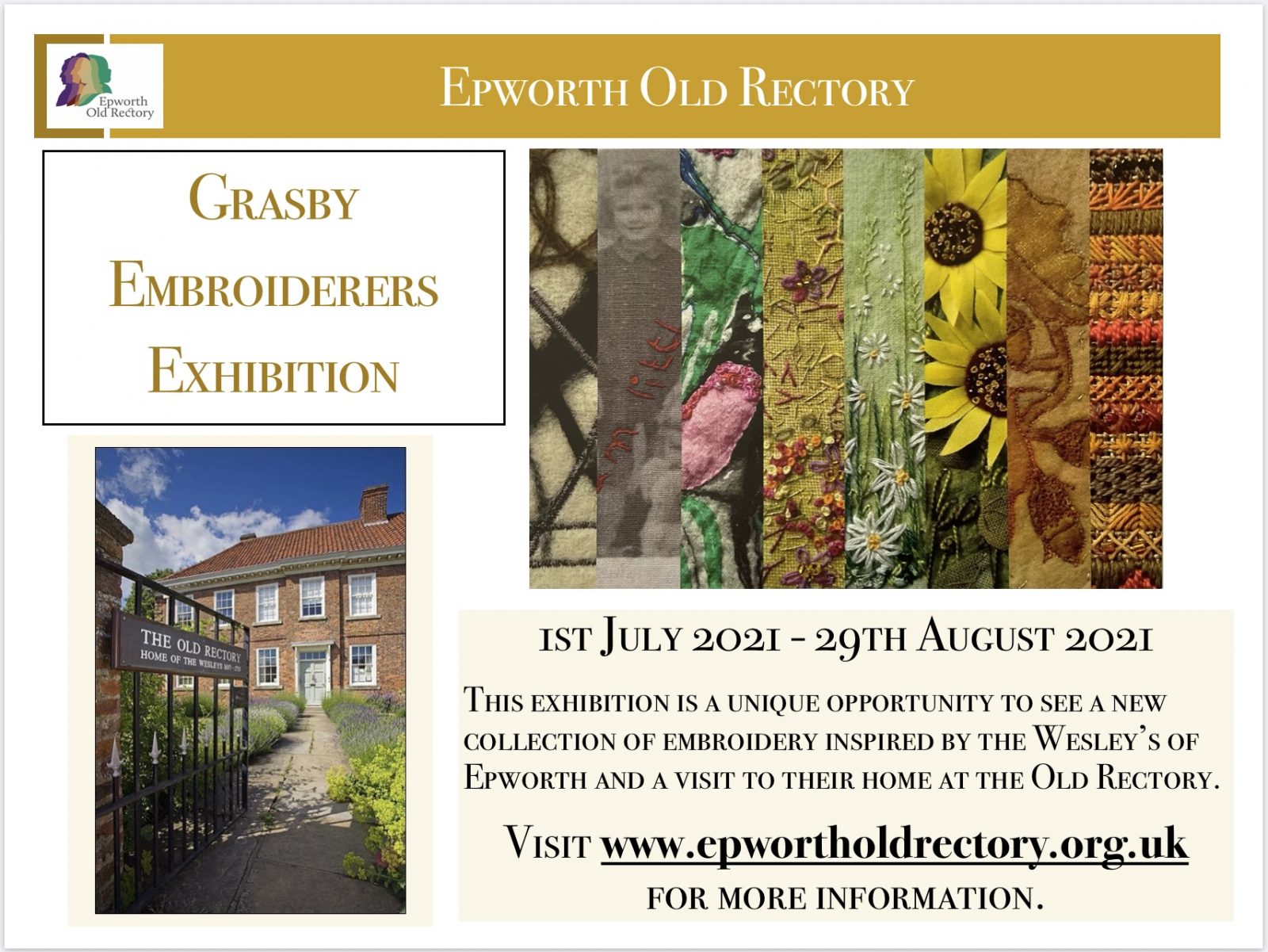 The Grasby Embroiderers are a group which meet monthly for an exchange of ideas culminating in the creation of individual pieces of contemporary embroidery.
A desire to work together led to the idea of a group project and a number of commissions have been undertaken. The most recent was an exhibition piece for the groups own use.

This exhibition is a unique opportunity to see a new collection of embroidery inspired by the Wesley's of Epworth and is displayed throughout their home at the Old Rectory.
To book your visit to Epworth Old Rectory please see all up to date information in the Visit menu and email: office@epwortholdrectory.org.uk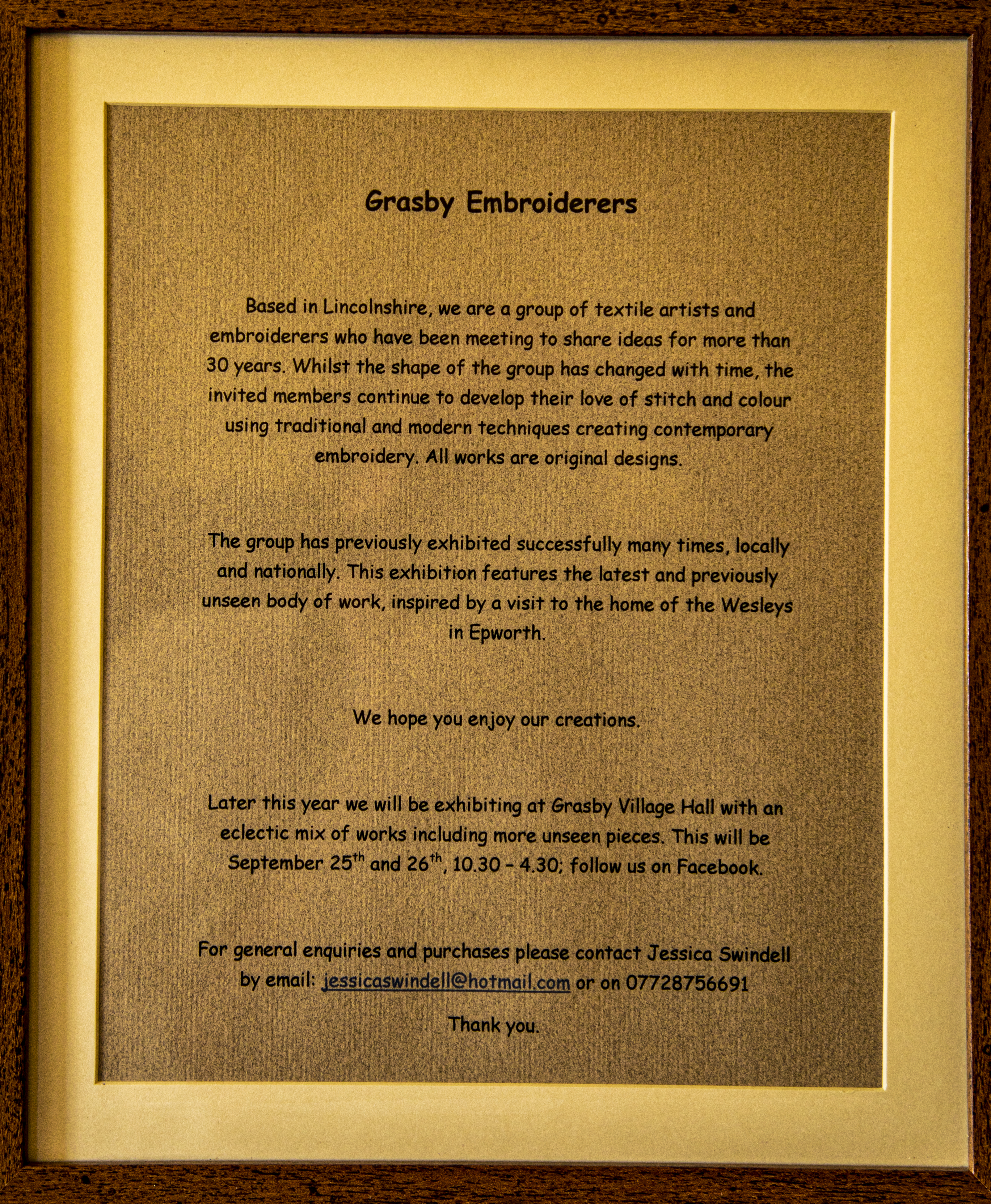 Here we share a little preview of the fabulous creations on display!