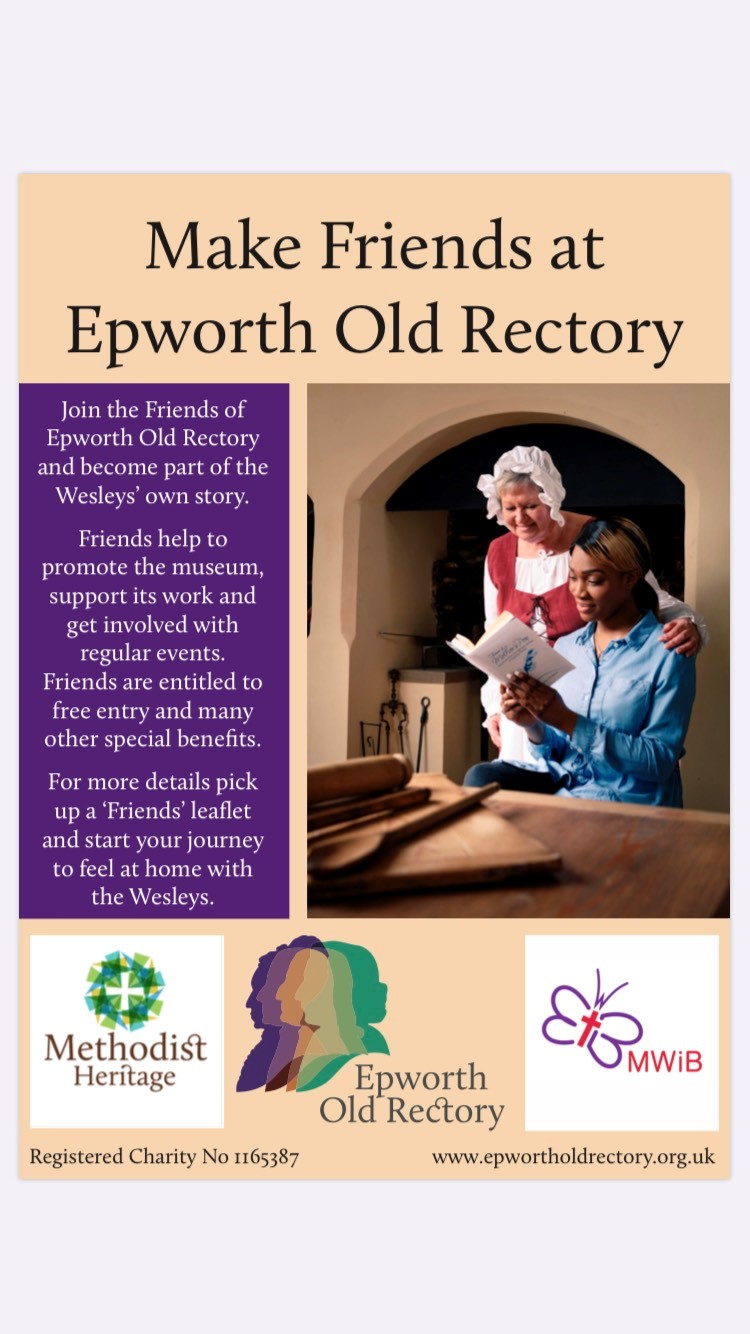 Become one of our Friends and be part of our worldwide family. At Epworth Old Rectory we seek to remember the story of the eighteenth century Wesley family, as well as uphold its purpose as a modern museum of Methodism.
The Role of Friends
As a Friend you could help to preserve and share our heritage by:
Finance – support the running of the Old Rectory by giving an annual donation
Advocacy – encourage individuals and groups to visit the Old Rectory
Events – attend or become involved with regular events
Contributions – send articles and photographs to our newsletter
Volunteering – if local you may wish to join our team of volunteers.
Special Benefits
As a Friend you will receive the following special benefits:
Free entry to the house – including some special events
Half-price entry for up to TWO guests
10% discount in the shop
Friends' Newsletters
Use of the Old Rectory's library by prior arrangement.
Annual Friendship Rates
Single Person – £16 / $25
Couple – £27 / $45
Family (two adults and up to three children) – £30 / $50
We hope you will consider becoming a friend. If you are interested please complete the expression of interest form below.