Vacancies
There are currently no vacancies at Epworth Old Rectory
___________________________________________________________________
Volunteering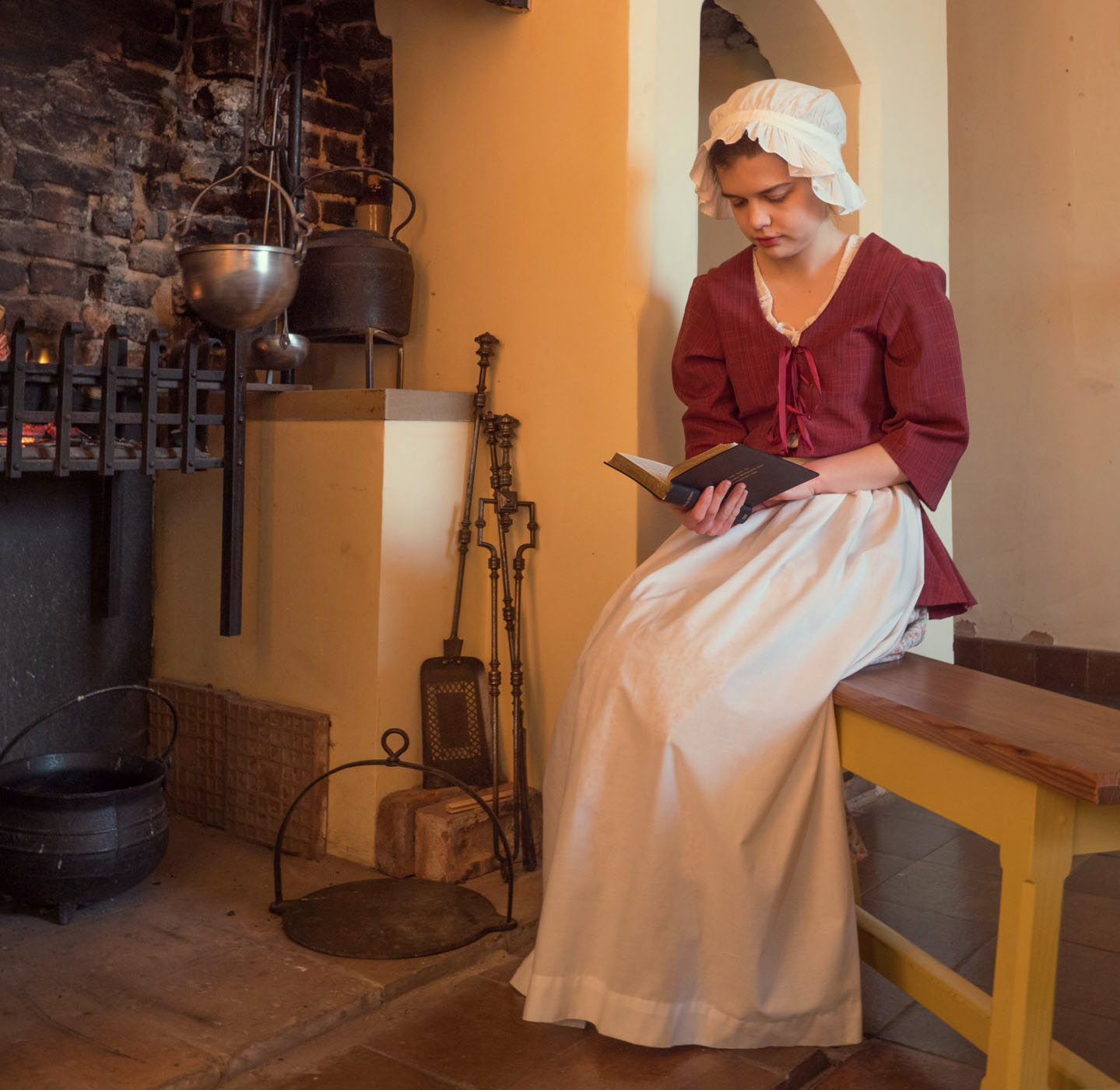 By volunteering at Epworth Old Rectory you will be joining a friendly team, meeting visitors from across the globe and learning new skills. Whether you have an interest in history, gardens or museum collections there are a number of roles to choose from. The only qualifications you need are enthusiasm, friendliness, reliability and a willingness to meet new people from all over the world.
The work of Epworth Old Rectory could never be done without its large team of volunteers. Both in public facing roles and behind-the-scenes our volunteers work to ensure all visitors have an enjoyable experience.
If you are interested in volunteering please complete the Volunteering Expression of Interest Form below. Once we have received this we will be in contact with you to discuss your interest in volunteering further.
Tour Guiding
All visitors receive a guided tour of the house from a tour guide. If you have an interest in history and are a confident public speaker then you would enjoy being one of our tour guides. You will take visitors around the house, telling them the story of the Wesley family and Methodism.
Tours take approximately an hour, although it can vary depending on visitors' time constraints. When you begin volunteering you will receive training by going on tours of the house with a number of guides. You will also receive a Volunteers Handbook and Guides' Notes filled with the key information you need to tell the Rectory's story.
Once you feel confident you can begin taking tours yourself. We need guides for both casual visitors and booked groups. For the former you can agree a regular morning or afternoon slot, Tuesday to Saturday with our administrator. For pre-booked groups you will be asked to come at a specific time on the day of the visit and will work with other guides to ensure the smooth running of the tour.
At certain times in the year you can get involved in special events that require guides, including:
Costumed Guiding
Candlelit Tours
School visits
Sales and Reception
Volunteers in this area are the first point of contact when visitors arrive. You will offer a warm welcome in the shop and explain the format of the tour and admission prices. Your will take the admission payment, take visitors over to the house and introduce them to the tour guide. Shop sales will also be part of your role and you can help visitors find souvenirs and gifts for friends and family.
Sales and Reception volunteers will receive training from experienced volunteers. Once you feel confident you can agree a regular slot on our rota (morning or afternoon, Tuesday to Saturday) with our administrator. At times you may also be asked whether you can fill in when other volunteers are unavailable for their usual slot.
Gardens
If you have an interest in gardens and gardening then you can join our gardener in helping to maintain the Old Rectory's grounds. There are a number of sections to our gardens, including the Physic Garden, based on John Wesley's book Primitive Physic. There is also an orchard, wildflower meadow and butterfly border to encourage wildlife. The main lawn is the perfect place for visitors to enjoy picnics. You can also help care for the Old Rectory's vegetable plot and the Lincolnshire Buff chickens.
Care of Collections
We have a retinue of volunteers who help to care for the items we hold in our collections. As part of this team you will help to accession new items that enter our collections and store them correctly. We also use the professional museums computer programme Modes to catalogue our items. Our collections team also help to put exhibitions in place and take them down at the end of season. Volunteering in this behind-the-scenes role is as vital to the life of our museum as our front-of-house roles.
Other Volunteering Roles
Maintenance
If you have a knack for practical work then you can help with the maintenance of the Old Rectory. Historic buildings require a lot of love, care and attention and you can help us by painting, DIY and general care of the building.
Catering Crew
We have a team of volunteers who organise the catering for pre-booked groups. To provide this service we liaise with Wesley Memorial Methodist Church and you will serve meals to visitors either in the Old Rectory's Refectory, or at Wesley Memorial. Catering may also be required during special events.
If you have an interest in the history of Epworth as a whole you can become one of our Walk with Wesley guides, showing pre-booked visitors key sites, including St Andrew's and Wesley Memorial. These walks take between an hour and an hour and a half.
Events Planning and Events Assistance
During special events we will need help to put up and take down items such as gazebos and tables, taking money at the gate and ensuring visitor safety. There is also an events committee that you may like to be involved in.