'The Fire'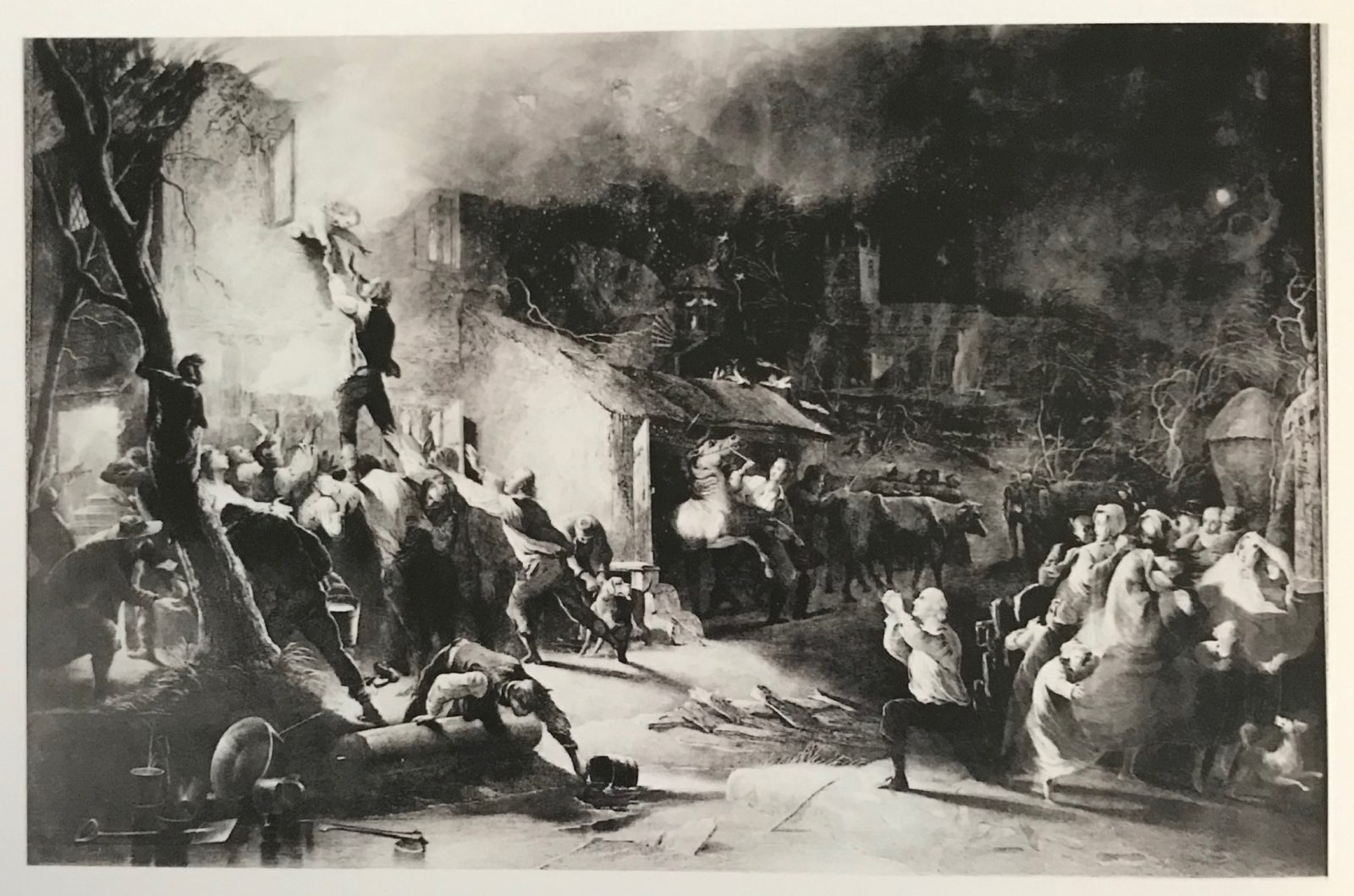 On display up the Queen Anne style staircase we have a large print of an original painting by Henry Parker-Leigh, depicting the fire which destroyed most of the house on 9th February 1709.
John was rescued from the burning house at the last minute by neighbours. In Susanna's words: "a brand plucked from the burning"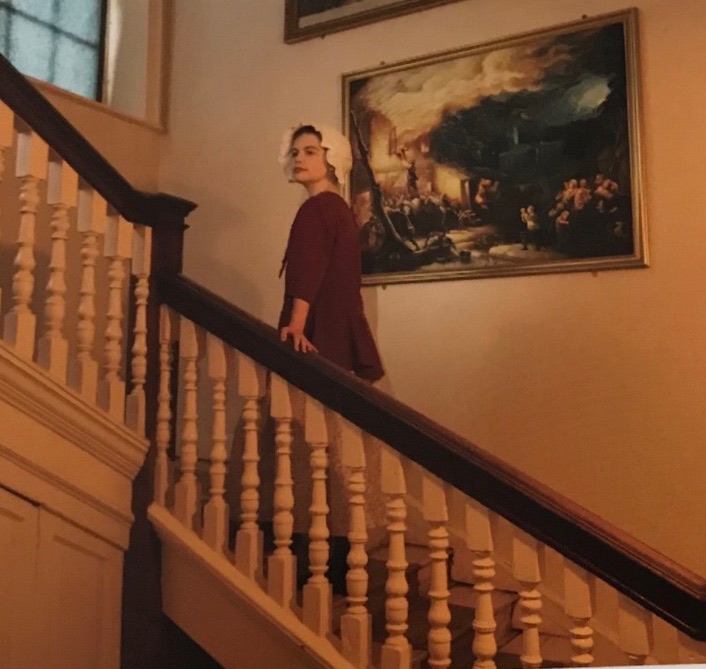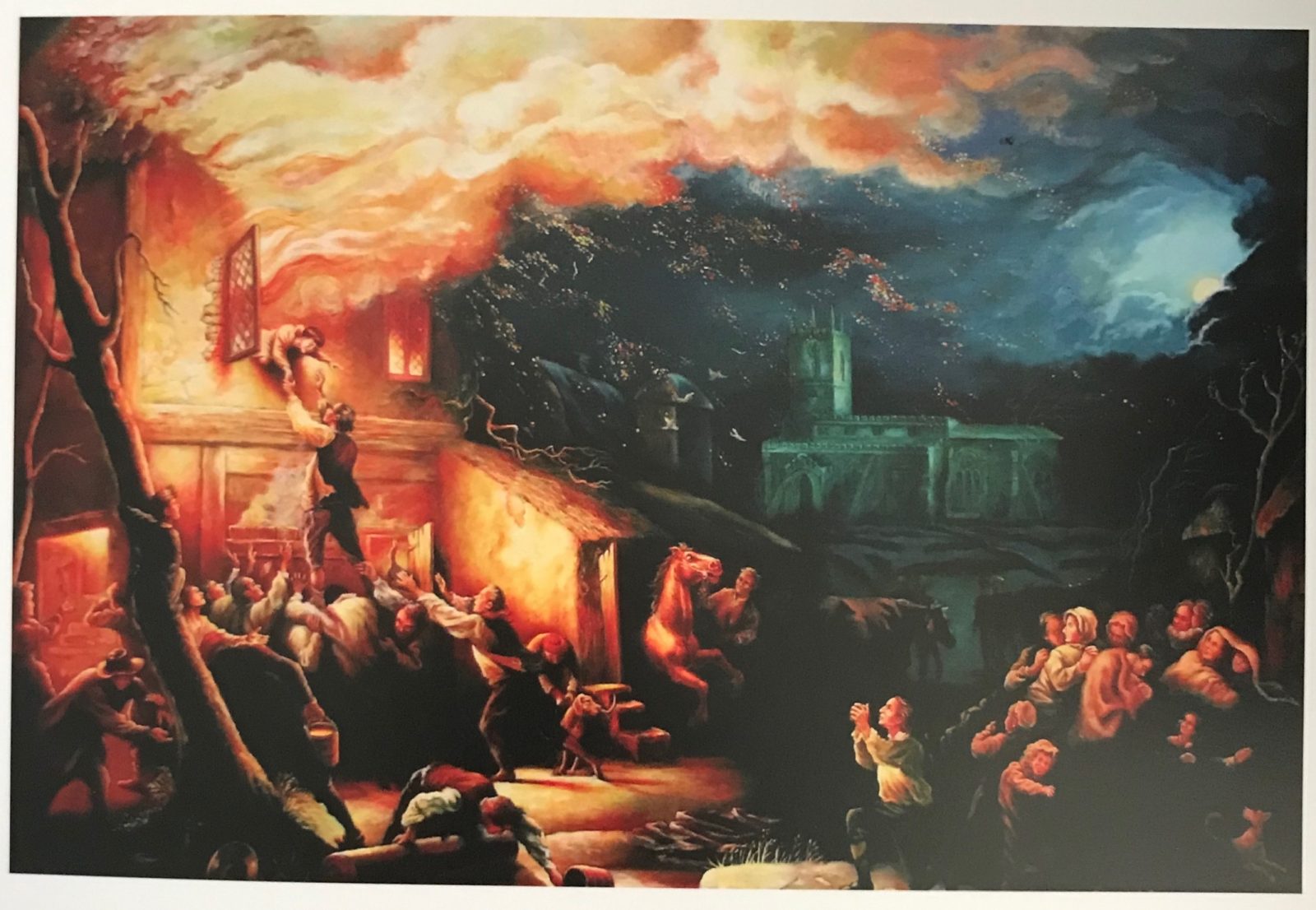 The modern representation of the fire picture.