Concert in Celebration of Susanna Wesley
13th October
7:00pm -
At Epworth Wesley Memorial Methodist Church.
Join us for a concert to celebrate the 350th birthday of Susanna Wesley. With a performance by the Isle Choral Singers.
Admission is £7.00 and is pay at the door.
Refreshments will be provided.
For more information, such as contact details for Epworth Old Rectory and the Isle Choral Singers, please see the poster.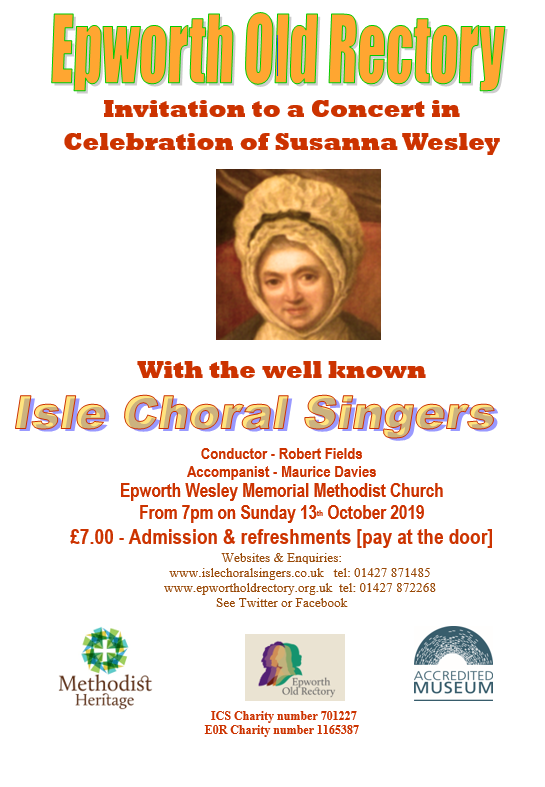 Celebrating Susanna, Community, Public